Suggested readings week 44/2023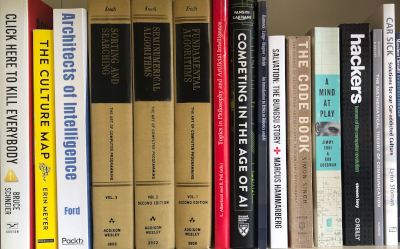 ---
Alexander Osterwalder is best known as the inventor of the Business Model Canvas, a graphical and guided scheme for building a business model by gathering and grouping relevant information.
He's indeed a theorist of Business Models Onthology and Organization, and he first published the results of his research in his Doctoral Dissertation and in a following collective paper. Starting from here he built his knowledge, teaching topics and landmark books on Business Model Canvas.
What distinguishes designing for humans vs for humanity is externalities — unintended consequences of our decisions, outside of our zone of focus
Donald Arthur Norman (also known as Don) is the director of The Design Lab at University of California, San Diego. And the famous author of several interesting books on User, Human and Humanity Centered Design.
Did you know that modern computer memory chips can be tricked into changing their content in unintended portions and ways? It was first discovered in 2015 and led to vulnerabilities, and the story continues.
Engineers can be good writers of code, but focused writing is important for brain organization.
Dmitry Kudryavtsev is a Senior Software Engineer, Tech Lead and Consultant from Israel, occasionally giving talks and now living nomadic.
Marco Magrini is an editor at Geoghraphical, the official magazine of the Royal Geographical Society published since 1935. Marco is in charge of the Climatewatch section of the magazine.